231 million XRP wired by FTX, Binance, KuCoin as XRP is trending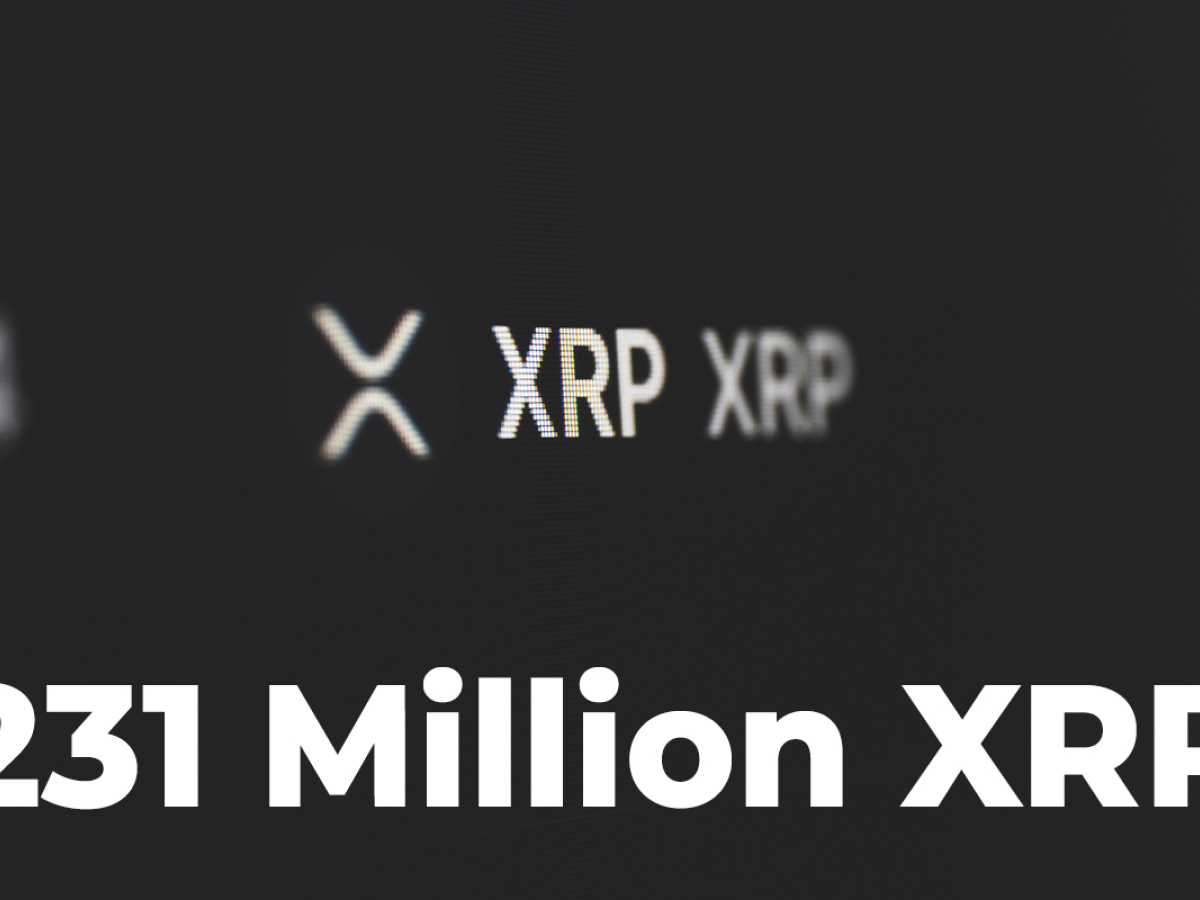 Youri Molchan
Several large transactions have been detected by Whale Alert, carrying various sums of XRP – from 15 million to 100 million, while XRP is trending, according to Santiment
Contents
230.6 million XRP wired by major exchanges
XRP is hot, but there's a catch
Whale Alert Service which tracks large amounts of crypto transferred on the blockchain spotted seven heavy XRP transfers made by several large digital exchanges.
More than half of that XRP amount — 100 million coins — was wired into a single block. Meanwhile, the Ripple-affiliated cryptocurrency remains in the red, dropping around 12% in the past three days.
230.6 million XRP wired by major exchanges
The Whale Alert team spread the word about a total of 230.6 million XRP coins moved in blocks of 15 million and 20 million. The majority were carrying 15 million XRP, and only two of the seven transactions were worth 20 million and 29 million XRP.
The largest of these transfers moved 100 million coins in a single block. The total value of the transferred XRP amount includes $175,030,277.
The following popular crypto exchanges participated in these transfers: FTX, Bittrex, Binance, KuCoin, and Mexican crypto decacorn Bitso. They made these XRP transactions between themselves.
The aforementioned amount of 100,000,000 XRP coins was transferred from Binance to Bittrex.
🚨 🚨 🚨 🚨 🚨 🚨 🚨 100,000,000 #XRP (77,252,555 USD) transferred from an unknown wallet to an unknown wallethttps://t.co/UgU1E77bMB

— Whale Alert (@whale_alert) March 15, 2022
XRP is hot, but there's a catch
Recently, data provider Santiment warned the XRP community about a possible side effect of the current uptrend that XRP has entered after surging 15% above $0.84 for the first time since Feb 16. .
Currently, the sixth largest cryptocurrency, Ripple-affiliated XRP, is trending both on social media and in the crypto market.
However, Santiment's analytics team has warned the XRP army that historically there have been times when traders start pulling their profits off the table once XRP starts trending and becomes a hot topic.
Despite the recent growth, in the last three days the coin in question has shown a decline of around 12%, and it is changing hands at $0.7548 at the moment.
📈 $XRP tends to kick off the weekend after a +15% rally that saw prices peak above $0.84 for the first time since Feb. 16. Historically, our social tendencies indicate that profit-taking is justified whenever the crowd does the #XRPNetwork a priority topic. https://t.co/58Ct2rZVzk pic.twitter.com/nl9Ka6jwkf

— Santiment (@santimentfeed) March 12, 2022