Bithumb crypto exchange gets regulatory approval from South Korea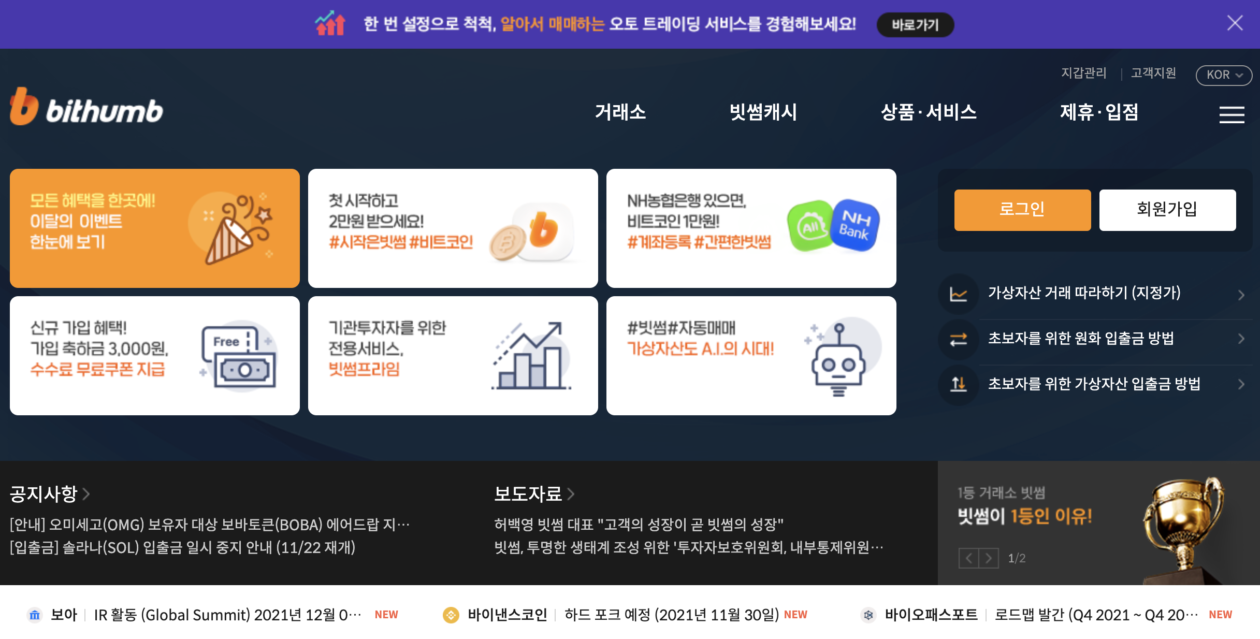 [ad_1]
South Korea's Bithumb Stock Exchange has been officially registered with the Financial Intelligence Unit (FIU). This grants the country's four major exchanges a license to mine virtual assets, including cash-to-crypto services.
Fast facts
The FIU announcement on November 19, she registered Bithumb as an official virtual asset business. The country's three other major exchanges – Upbit, Coinone and Korbit – had already been accepted under the FIU, while a decision on Bithumb's activity report was postponed, some 75 days after the report was submitted. . Some media have attributed this to the ongoing trial of Bithumb's largest shareholder, Lee Jung-hoon, after he was charged with fraud.
Bithumb CEO Heo Back-young posted a public statement thanking users today and promising to "do their best to focus on introducing cryptocurrencies on the basis of a strict listing process" and that the exchange "will put investor protection first" .
On March 25, the Financial Services Commission (FSC) set out two major requirements that virtual asset companies must meet. Exchanges first had to receive Information Security Management System (ISMS) certification, which proves their ability to protect users' personal information. Another was securing a partnership agreement with a local bank in South Korea to provide cryptocurrency exchange users with withdrawal and deposit bank accounts under their real names. This was to reduce the risk of crimes such as money laundering, embezzlement or price manipulation.
Crypto regulations left only 28 operational exchanges out of an initial number of 63. Of the 28, only the four major exchanges fulfilled both requirements and subsequently became the only ones authorized to process cash-to services. -crypto. The remaining 24 succeeded in acquiring the ISMS certification but not the banking contract, and limited themselves to functioning as token-to-token exchanges.
On the same day as Bithumb, the FIU accepted business reports from Flybit and GDAC, two of South Korea's smaller exchanges. However, since they haven't secured a banking partnership, they can't handle the cash-to-crypto.
[ad_2]