Bithumb Exchange Launches BlockWRK Project WRK Token Trading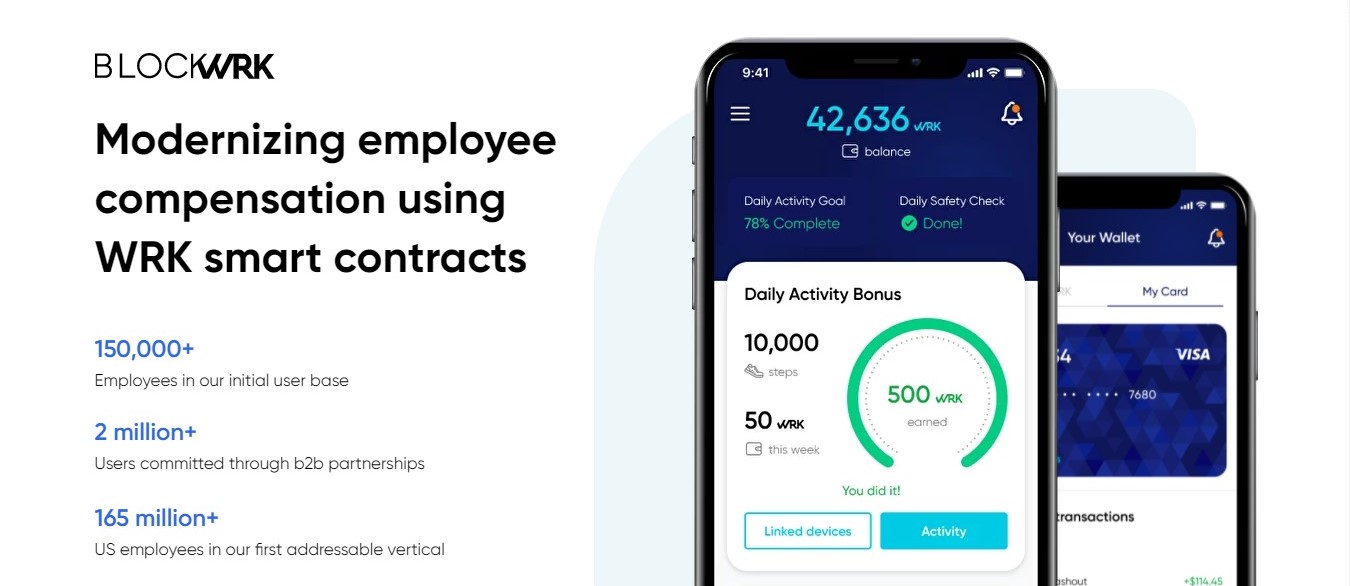 The Bithumb exchange has officially listed the native WRK token of the American blockWRK project. Trading of the digital asset was launched on July 27.
The native WRK token of the blockWRK project was listed on the DeFi board of the Bithumb exchange in July
27, 2021 in the WRK / USDT trading pair. The tokenomic model of the blockWRK project foresees the release of a total of 11,923,616,243.7293 WRK tokens, with the circulating supply currently standing at 85,869,296.7293 WRK.
Trading in the WRK token started from an initial starting price of 1.01 USDT. Market statistics at the time of writing show that the token has gained ground since trading started and has reached a market price of $ 1.47 per token.
the blockWRK project is a unique HR-focused application that enables companies to manage their workforce by setting daily, weekly or monthly goals for employees. The app includes a number of pre-installed templates that take into account key performance indicators and allow managers to include healthy, value-generating or productivity-oriented activities to be automatically rewarded with government-approved WRK tokens. federal. Tokens are credited to VISA-branded bank cards or employee accounts and can be converted to fiat, used as savings, or for payroll.
The listing of the WRK token comes as the blockWRK project announced the launch of its application on the US market. The partnership the company has signed with one of the leading local payroll service providers allows it to tap into an initial user base of more than 150,000 US employees. Further development of the app and entering into other partnerships in the near future may pave the way for the company's access to more than 2 million local workers.
The demand for apps like blockWRK is significant, given the spread of telecommuting in the wake of the COVID-19 pandemic. Remote working may remain a permanent feature of the future working environment, as a recent investigation reports that 4/10, or 36%, of employees in the United States would rather quit their jobs than go back to an office.
On the business side, the need for employee motivation tools is becoming acute in light of recent dynamics in workforce preferences. According to a recent Statista survey, 64% of respondents in the United States plan to invest in tools that allow training managers to manage a more virtual workforce. 41% of companies are investing in productivity management tools to support remote workforce during pandemic.