Bithumb Global to List PointPay Cryptocurrency Bank PXP Token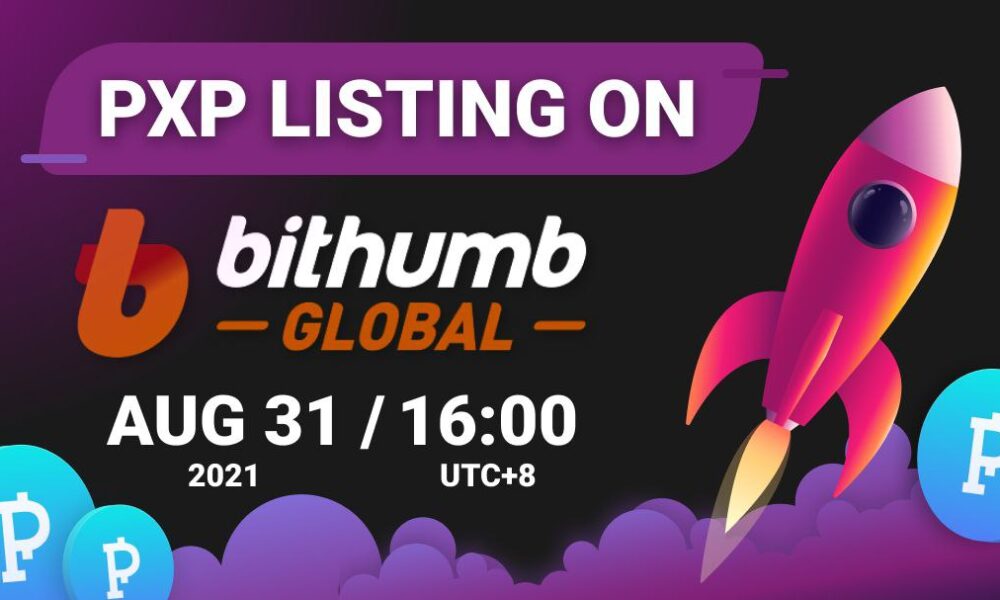 On August 31, 2021, the BitGlobal cryptocurrency exchange is will list PointPay cryptocurrency bank token, PXP, on the Gem board. Deposits will be available on August 30, 2021 and trading of the PXP / USDT pair will be available on August 31.
On August 24, 2021, BitGlobal, a cryptocurrency exchange ranked in the top 30 in terms of trading volume, announced the listing of the PXP token on the Gem platform. Deposits will be available: August 30, 2021 at 3:00 p.m. (UTC + 8). Trading will be available: August 31, 2021 at 4:00 p.m. (UTC + 8). Trading pair: PXP / USDT.
The daily trading volume on the Bithumb Global exchange exceeds 24,000 BTC. According to the Coinmarketcap rating, the exchange is among the 30 largest in the world. Initially focused on South Korean users, it quickly gained the trust of traders around the world. Over 250 cryptocurrencies are traded on the stock exchange and over a million people use its services.
PXP is a native token of the PointPay cryptocurrency ecosystem, one of the premier cryptocurrency banks, where users have access to all types of cryptocurrency transactions – fiat deposits and withdrawals, deposits, loans , staking, trading, invoicing and many more. PointPay was launched in 2018 and has attracted over 70,000 investors from 200 countries.
"PointPay will not stop at listing on one exchange. We plan to register on other cryptocurrency exchanges in the near future, "PointPay CEO Andrei Svyatov said. – Also, the PointPay ecosystem assumes that we will take third-party projects ourselves to list ourselves. It will happen very soon and there are a lot of applications of blockchain projects.
PointPay representatives note that the listing was preceded by two significant events for the PXP token economy. On August 26, 2021, the PXP token stacking program was launched with a rate of up to 40% per annum. As well as the burning of part of the PXP – 125 million tokens – 12.5% ​​of the total issue of the project. All of these steps should increase the PXP value when signing up. The token price at the start of the sale was $ 0.10. and in the last round of pre-sale pumped $ 0.50.
Recall that the project was named the best blockchain project of 2019 by the Blockchain Life event. And during the pre-sale PXP token project broke the cap and raised over $ 50 million.