Blake Shelton Emphasizes Sense Of Show Rather Than Show At Scottrade Center Concert | The mixer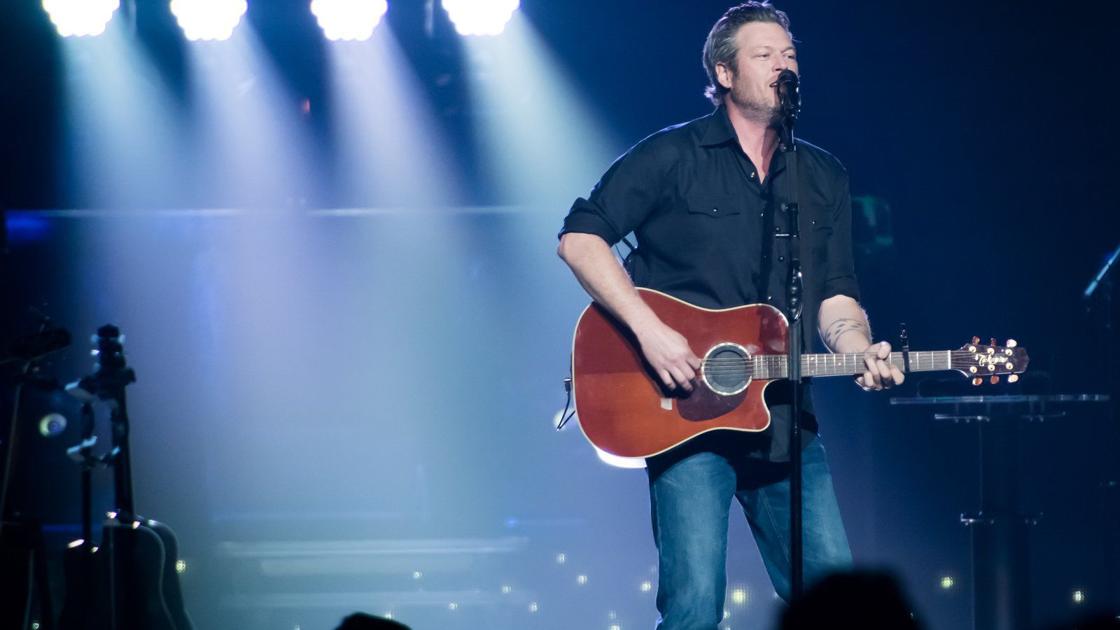 Shelton, in great shape, said the evening's set list was the longest he's ever seen, but vowed to get through it regardless of what the venue's curfew might be. "Some Beach", "Came Here to Forget", "She's Got a Way With Words", "Drink On It" and "Every Time I Hear That Song" were among the songs heard.
Shelton joked that he was approached by a state marshal backstage before the show who told him it was against Missouri law not to make drinking songs. It was certainly not a problem for him as he switched to "Neon Light". Noting that some fans looked romantic, he figured it was time for a sexy drinking song, "Sangria".
Shelton said he was nervous about making new songs, but wanted to do a new ballad "I Lived It" from the album "Texoma Shore", although he said he wasn't sure the song would be a hit.
Before performing "Mine Would Be You," he pointed out that he had been coming to St. Louis for a long time, including a concert in 2001 at the old Incahoots. "Some of you weren't even born yet. It annoys me. "
Eldredge seems destined to make the arenas himself as he delivered a similar wellness ensemble with "Something I'm Good At," "Drunk On Your Love," "Love Someone" and "Wanna Be." That Song ". Eldredge, from Paris, Ill., Said he has family in St. Louis, St. Charles and St. Peters, and people in the Midwest have big hearts. This served as the introduction to "Take Me the Long Way Around Your Town". Her dog Edgar was brought in to entertain with a dog ride, something you won't often see at a concert.