Comparison of Global Futures Trading Platforms Shows 5 Advantages of CoinEx Futures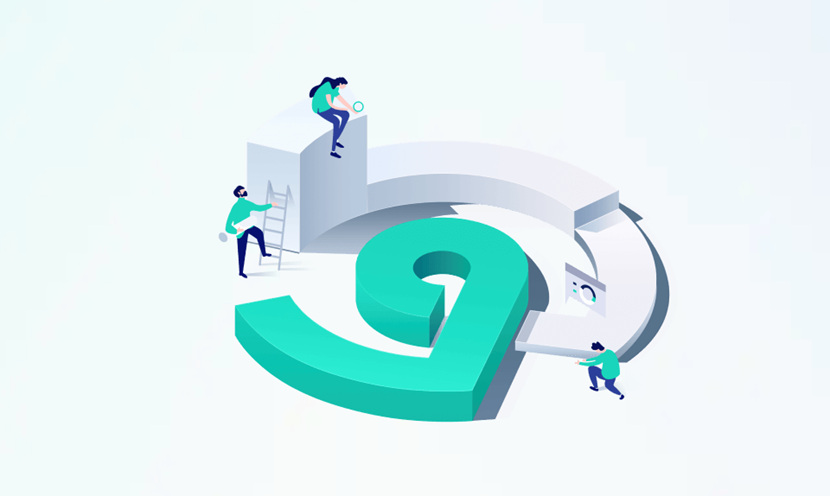 In today's market, many trading platforms, including mainstream exchanges like Binance, Huobi, Bybit, and KuCoin, have introduced futures contracts. Huobi has extensive experience in futures and offers a wide range of linear/inverse contract markets. However, its market share has dropped sharply, and the platform's user traffic is also down. Both Bybit and Binance are professional futures trading platforms that require a high threshold. The bad news is that Bybit was kicked out of the UK by the FCA, while Binance suffered several security breaches.
Futures beginners should avoid professional-oriented trading platforms with a high threshold. Instead, they should opt for a platform like CoinEx which features a low threshold and simple operations. Today we will look at the benefits of CoinEx Futures from 5 aspects.
I. CoinEx Futures owns ssimple, easy–at–use, practice operations
First, compared to professional-centric futures trading platforms like Binance and Bybit, CoinEx Futures offers simple and easy-to-use products. It aims to make it easy for all crypto investors to trade futures, moving futures out of the realm of professional traders.
With simple operations, convenient order placement, and clear position information, CoinEx users can trade futures with an extremely smooth process. Second, before starting to trade futures contracts on CoinEx, users can quickly master key takeaways through simulated trading tutorials provided by the platform, which helps them avoid common pitfalls in trading. futures trading.
In terms of features, CoinEx Futures provides comprehensive and easy-to-use functions such as TP&SL, Close All, and Futures Calculator, which help users manage their positions more easily.
II. CoinEx has a zero accident record against peers' frequent security scandals
In 2020, KuCoin suffered a severe hacking incident that resulted in an asset loss of approximately $275 million. Besides KuCoin, Binance, one of the leading crypto exchanges, has also been hacked several times. In 2019, over 7,000 bitcoins were stolen from the exchange. The frequent security breaches suffered by Binance compromise the long-term bond of trust between this leading crypto exchange and its users.
CoinEx, on the other hand, has not suffered any security scandals in the 5 years since its inception, which indicates the strength of its security system. On CoinEx, all crypto assets are 100% reserved. The exchange does not misuse user assets for any reason. In addition, all withdrawals are processed 100% on time. CoinEx has also adopted several security strategies and implemented a comprehensive security system to fully protect its system and user assets. For example, the exchange regularly performs penetration testing to quickly identify security vulnerabilities and monitors any abnormal system changes in real time.
III. CoinEx has an comprehensive product family that covers all crypto categories
In addition to futures, CoinEx also provides many other products and services, including margin trading, MMA, mining, financial services, and CoinEx Dock. The exchange includes trading sections for BTC, BCH, ETH, and stablecoins, over 500 top-notch innovative cryptos, and nearly 1,000 trading markets. As a ViaBTC group exchange, CoinEx is backed by an all-inclusive ecosystem that brings together a mining pool, exchange, wallet, public chain, and institutional investor. Today, CoinEx has won global user recognition with its fast and stable performance and smooth deposits/withdrawals. Going forward, the exchange will continue to strive for a comprehensive and stable service ecosystem.
IV. Supported by a technology backgroundCoinEx boasts years of cryptography expertise
According to its official introduction, CoinEx is backed by a founding team of technical experts who have a wealth of experience in systems, operations, and wallet security. For example, Haipo Yang, the founder of CoinEx, is a top tech expert in the industry. At first, he launched ViaBTC Pool and finished all the coding. Additionally, CoinEx core team members all have experience in world-renowned companies that focus on the internet or finance, including some of the earliest crypto practitioners and investors. The team has expertise in technology R&D and global operations.
In terms of technology, CoinEx has independently built the world's first 10,000 TPS exchange matching engine which allows it to perform 10,000 transactions per second, running stably despite the massive transaction competition. Additionally, on CoinEx, deposits come in as fast as five minutes and small withdrawals are processed in real time. CoinEx's system remains stable and strong even when trading volume increases during a bull market.
V. Focused on user experiences, CoinEx continues to push for globalization
While building a global presence, CoinEx has always prioritized products and services and user experiences. As the exchange explores international markets, it remains committed to product development and the principle of user first. Currently, CoinEx provides services to markets around the world 24/7. Available in 16 languages, the exchange continues to venture into new markets.
It should be noted that the design of the CoinEx product provides an interactive experience that combines elements such as aesthetics, simplicity, smoothness and practicality, allowing users to enjoy simple and elegant operations. It also shows that the CoinEx team has always been committed to improving products, providing users with one-stop crypto trading services that are more satisfying and considerate.
Overall, when choosing a suitable futures trading platform, besides security, users should consider whether a platform's products are easy to use and its operations are convenient. Furthermore, they must also consider the products and services available on a platform to have effective and satisfying crypto trading experiences.