Crypto exchange Binance stops support for LUNA and UST on Binance Earn but restores their spot trading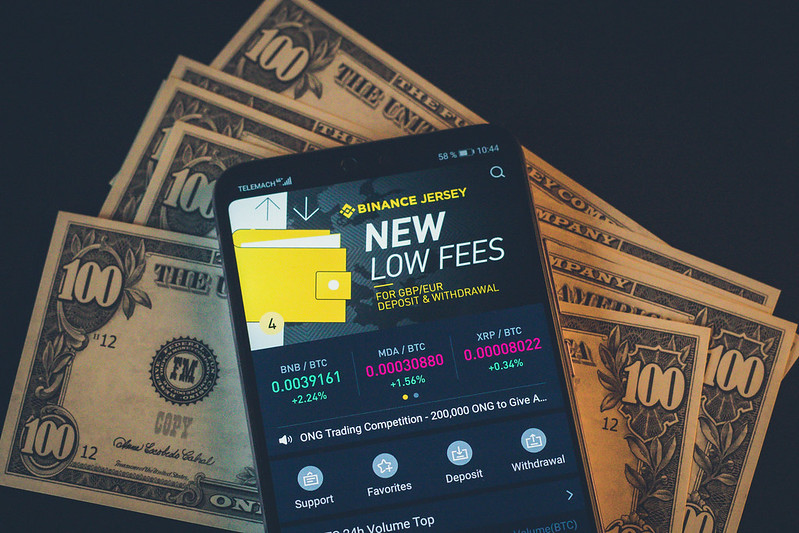 Crypto exchange Binance stops support for LUNA and UST on Binance Earn but restores their spot trading
In a recent announcement, Binance said that spot trading for the LUNA/BUSD and UST/BUSD trading pairs resumed on 2022-05-13 2:00 PM (UTC).
Binance, the world's largest crypto exchange by trading volume, announced that it has stopped supporting LUNA and UST on Binance Earn. The move came after massive liquidations that sent the prices of both tokens crashing.
The crypto exchange confirmed the move in a post on Friday, May 13. The company cited customer protection as the reason for its decision.
"Effective 2022-05-13 12:00 (UTC), Binance Earn will stop supporting LUNA and UST across all of its product lines to protect users," the crypto exchange said in a post. blog Friday.
Savings and staking are among the services affected by the move and the platform will no longer accept subscriptions to LUNA and UST Locked Savings, Flexible Savings and Locked Staking. The company redeemed existing subscriptions to these products and credited the proceeds to customers' cash wallets on Friday, which also included accrued interest as of 15:59 UTC on May 13, 2020.
The crypto exchange also removed LUNA from the list of cryptos available for the Auto-Invest product. Existing LUNA investments on the Auto-Invest Single and Portfolio plans have been closed and transferred to client spot portfolios. Flexible Savings' accrued interest on assets acquired through Auto-Invest was also passed on to spot wallets.
Binance has also disabled new LUNA Dual Investment subscriptions. Existing investments, including interest, will be settled on the scheduled settlement date. However, customers can choose to redeem before the settlement date by filling out a form.
Earlier Friday, Binance announced the suspension of LUNA and UST transactions. "Binance will suspend spot trading for the LUNA/BUSD and UST/BUSD trading pairs at 08:30 (UTC) on 05/13/2022," the company announced. "Withdrawals for LUNA and UST will open when the network is stable."
In a recent update, the company announced that it has resumed trading of LUNA and UST. "Binance will resume spot trading for the LUNA/BUSD and UST/BUSD trading pairs on 2022-05-13 2:00 PM (UTC)," the company said. "Deposits and withdrawals for LUNA and UST will also open at the same time."
TokenPost | [email protected]