Former Scottrade Headquarters Building Sold | Local company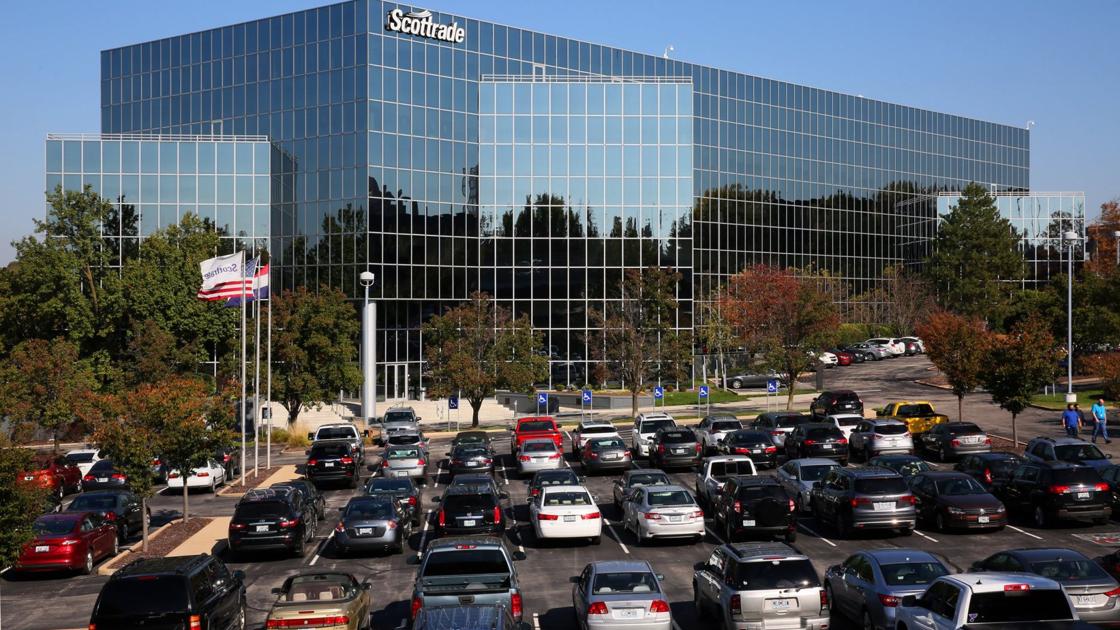 Chicago-based real estate firm Franklin Partners acquired the former Scottrade Financial Services headquarters in Des Peres.
Terms of the contract are not disclosed. The property is valued at nearly $ 22 million. TD Ameritrade, which acquired Scottrade about a year ago for $ 4 billion, was the previous owner.
The six-story building, called Corporate Hill IV and located at 12800 Corporate Hill Drive, had been for sale for almost a year.
TJ Redmond of CBRE represented TD Ameritrade in the deal that closed on Friday. Mark Palmer and Artie Kerckhoff, also from CBRE, represented Franklin Partners.
Following the closing of its acquisition of Scottrade, TD Ameritrade laid off more than 1,200 Scottrade employees and consolidated its local operations in town and in the countryside. TD Ameritrade sold another old Scottrade building at 13075 Manchester Road to Drury Development in July.
With the building essentially vacant, CBRE will market the 183,445 square foot Corporate Hill IV property on behalf of Franklin Partners.
This is the second large-scale acquisition for Franklin Partners in the past year. In October 2017, the company purchased the Plaza in Clayton for $ 85.5 million in one of the largest real estate deals in the local office industry in the past decade.
Daily updates on the latest news in the Saint-Louis business community.