Funding for Scottrade Center renovations gets final approval after hectic and confusing meeting | Subway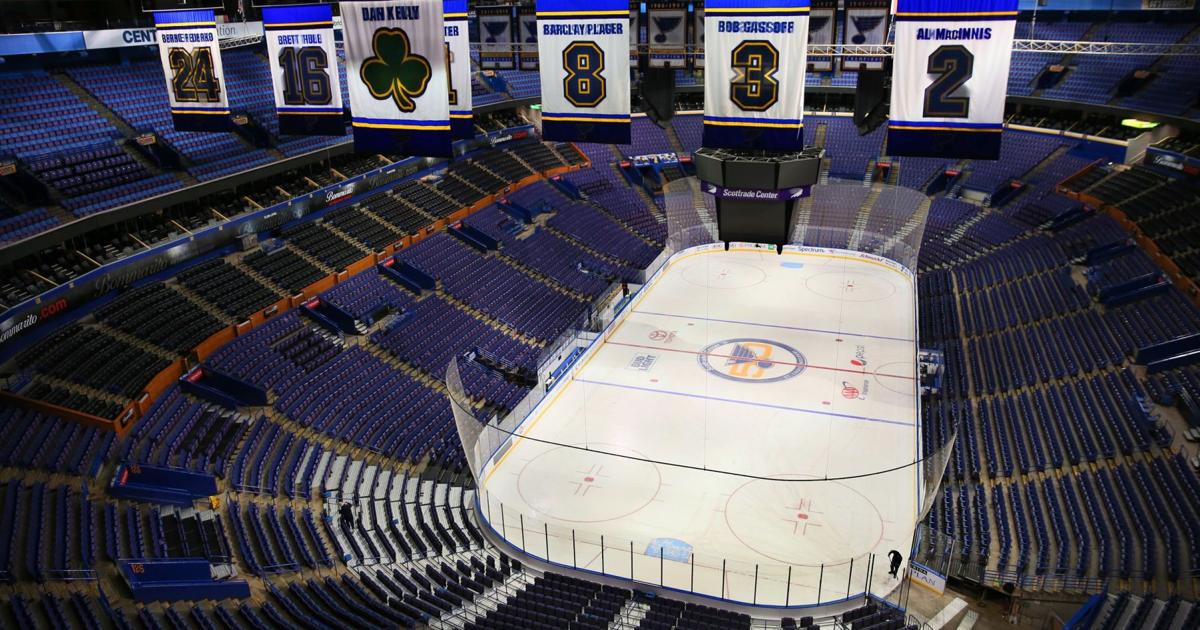 ST. LOUIS • A bill outlining how the city will fund Scottrade Center renovations was passed by the Board of Aldermen on Friday in a marathon seven-hour meeting that featured heated discussions, loud arguments and a bizarre change in which the one of the bill's sponsors voted against it. .
The board approved the $64 million bond issue to help fund the renovation of the facility, which the National Hockey League's St. Louis Blues call home.
As the council rushed to pass a series of bills before taking a 10-week recess, council chairman Lewis Reed, sponsor and supporter of the Scottrade Center renovation plan, voted yes in an early vote , then changed his vote to no. for final approval.
What made the situation even more confusing for lobbyists and lawmakers was that mayoral candidate Reed accepted thousands of campaign contributions from people affiliated with Scottrade or the Blues.
Dave Steward, co-founder of World Wide Technology and minority owner of the Blues, has given Reed $165,000 in campaign donations since July, including $100,000 on Thursday.
Additionally, Kiel Center Partners, the group that holds the lease on Scottrade, gave Reed $10,000 in November.
Two months later, Reed signed on to sponsor the band's bill. As chairman of the board, he rarely serves as a bill sponsor.
Reed explained his change on Friday, calling it a "philosophical decision."
The original plan was for the council to advance a number of bills this week and then vote on final passage when members return from their break on April 17. Instead, aldermen voted repeatedly to jump forward and take final votes on Friday.
Reed said he disagreed with that tactic on Bill Scottrade.
"After thinking about it, I felt there was no reason to rush this bill," he said. "When you have certain hotly debated topics, I just think it's best not to rush. It's good to give people time to think about bills and debate them" according to the normal schedule.
Despite his no, Reed said he still supports the bill.
"One hundred percent," he said. "I think it will be great for the city.
In a previous interview, Reed responded to the perception that he supports the legislation as quid pro quo for campaign donations.
"That's not how I operate," he said, adding that he was not motivated by money.
Prior to running for office, Reed managed computer systems and developed software. "By choosing public service, I gave up $75,000 in salary every year for the past 10 years," he said.
"I put a ton of my own money into my campaigns, and I will do the same for this campaign," he continued. "You can't buy me."
Reed also said Steward's significant donations had nothing to do with the Blues, but rather their shared connection to longtime educator and community leader Ida Goodwin Woolfolk, who died last year.
"I do not know [Steward] of the Blues," Reed said. "I know him from Ida Goodwin Woolfolk. Over the years he got to know me and he supported me.
Outside of the confusion over Reed's votes, there was plenty of action during Friday's Scottrade renovations debate.
Combined with interest, the $64 million bond debt would cost the city more than $100 million over 30 years. A motion to send the bill back to committee failed 17-11.
Opposing aldermen argued loud and clear that city services would be hurt if general revenue was used to pay for improvements.
Alderman Sam Moore, 4th Ward, shouted, "Shame!"
Alderman Cara Spencer, 20th Ward, said her "heart breaks" to see the city focus on sports stadiums with a $20 million budget shortfall looming next fiscal year.
"We're telling our city what we prioritize: subsidizing professional sports," Spencer said.
But the majority in favor of the bill said Scottrade Center would generate more tax revenue over time with the improvements. Alderman Stephen Conway, 8th District, said stadium events and event parking generate a combined total of $10 million in taxes per year, which will increase or decrease based on renovations.
"We have the value of hindsight in this area because we know how much it generates," Conway said.
Supporters also reminded the room that the city owns the Scottrade Center but has not invested money in improving the building since it opened in 1994. Since then, it has generated combined tax revenue of $100 million. dollars, according to supporters.
But Spencer said the city agreed to own the building as a benefit to the developers so there would be no property taxes to pay on it. "Ownership is a tax abatement," Spencer said.
Alderman Joe Roddy, 17th Ward, wondered aloud if someone "picked up the phone and called the county executive" to help fund the renovations. Roddy said he understands about 80% of Scottrade Center event attendees live out of town.
Conway said Scottrade Center could lose a Southeastern Conference-hosted collegiate championship event scheduled for 2018 if renovations aren't approved quickly. An SEC spokesperson declined to comment on the Scottrade Center renovations issue.
Under the plan, the city would pay a total of $105 million over 30 years, including cash payments and interest. The plan further includes $50 million from a Community Improvement District tax on sales at the Scottrade Center over the next 30 years.
To help pay off the debt, $55 million from a 5% ticket sales tax would be used. With debt payments on the Kiel Opera House renovations ending in 2021, the $800,000 spent annually on this project would flow to Scottrade Center payments through 2048, for a total of around $21 million . A portion of the debt payment will always come from general revenue.
Officials are also hoping for $70.5 million from the state to fund a second phase of renovations, but they haven't set a timeline for that proposal.
Also on Friday, the council passed two bills relating to funding for Major League Soccer's stadium proposal. City residents will vote on April 4 on whether to help fund such a stadium.