Needing to lead the Charles Schwab Cup playoff table, Madison's Jerry Kelly takes a two-shot lead at the Dominion Energy Charity Classic | male professional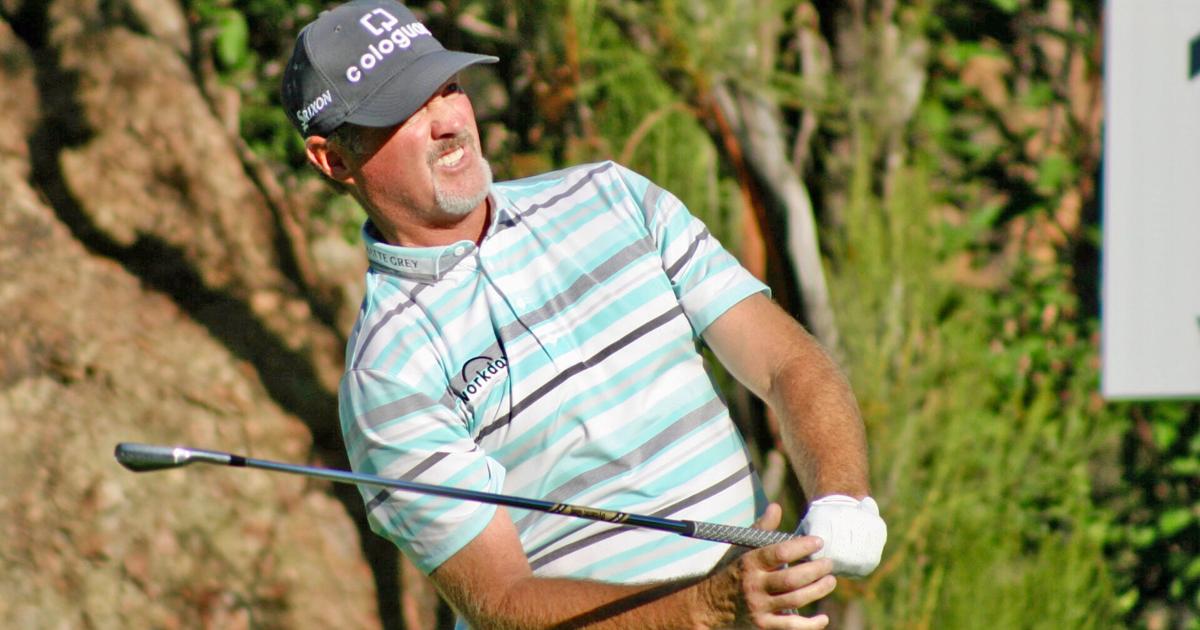 A day after predicting he would have to win all three legs of the Charles Schwab Cup qualifiers to catch New Zealand's Steven Alker atop the points standings, Jerry Kelly took the first step on Friday toward accomplishing that lofty objective.
The Madison golfer shot 7-under par 65 at the Country Club of Virginia in Richmond, Va., and took a two-shot advantage after one round of the Dominion Energy Charity Classic. Kelly came out in 5-under 31 and added a pair of birdies at numbers 15 and 16 in a bogey-free first round that left him two shots ahead of Joe Durant, Bob Estes, Glen Day and Miguel Angel Jimenez .
Alker shot a 3-under 69 in the first round and was tied for 15th, four shots behind Kelly. Madison's Mario Tiziani, who entered the week ranked 61st in the Schwab Cup points standings, shot 1 of 73 in the first round, needing to enter the top 54 to qualify for the second leg of the playoffs in two weeks in Boca. Raccoon, Florida.
"Yeah, I mean I like good starts, but those are just good starts," said Kelly, who entered the week at No. 4 in the Schwab Cup standings and would drop to No. 2. behind Alker with a win. . "I would love to be in the lead and have a nice finish, that would be really cool. Yeah, as long as I can stay in position, I'm just trying to finish on Sunday."
Kelly was virtually error-free on the first lap. He hit 13 of 14 fairways and 16 of 18 greens en route to his lowest first-round score from par since a 7-under 65 in the first round of the Principal Charity Classic in Des Moines, Iowa, early June where he continued to win.
His round began with a pair of birdies at numbers 1 and 2, two more at numbers 3 and 4 and a fifth on the par-5 ninth hole to get to 5 under. He went six more holes before his next birdie, but Kelly said that was more a reflection of surviving golf course teeth than a "lull" in his game.
"I mean, 10 is a hard hole, 11 is a hard hole, 12 is a hard hole," Kelly said. "I mean, I feel good. So 14 is a tough hole. It's not like I'm playing badly because there's a little lull in there. I was still playing good, just making pars on a few of those holes, and I had 3-irons in on two of them.
"I didn't see it as much of a lull as I would sometimes, it was just the course being the golf course. Then I started getting the ones you needed."
And now it's just a matter of repeating the process for the next two days.
"Being in this position does nothing but give you confidence that (if) you keep playing the way you do, you should be in pretty good shape," Kelly said, "fighting for it at the less when going down the expandable."