Panic! At the 'Victorious' Disco at the Scottrade Lounge | Concert reviews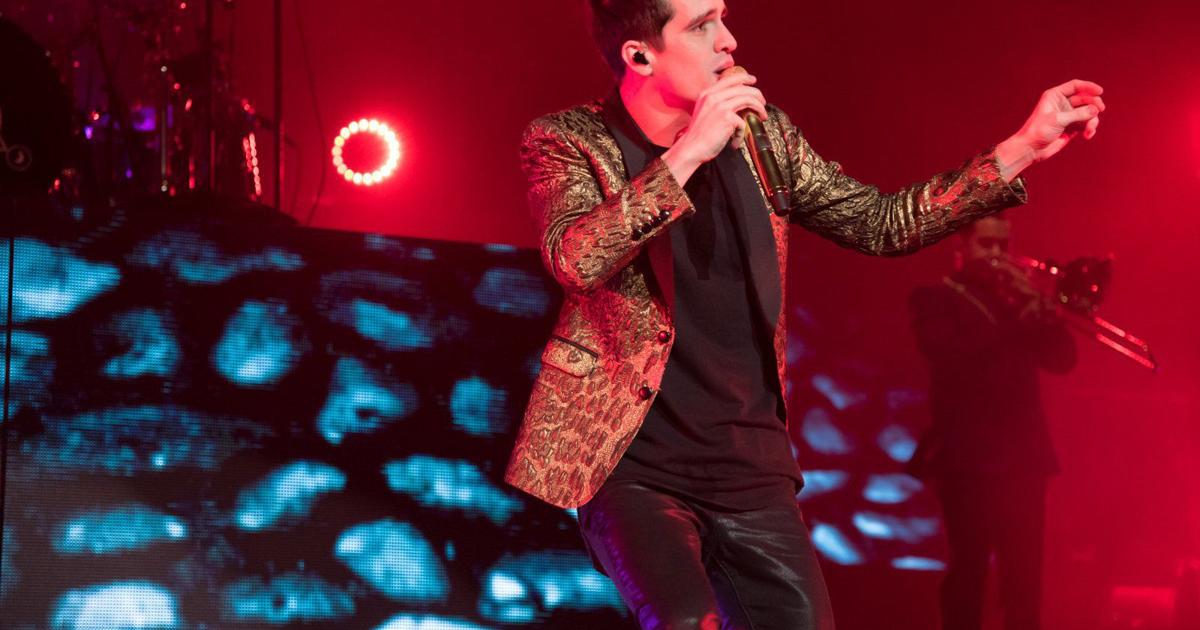 By Daniel Durchholz Post-dispatch special

Late in Wednesday night's concert at a crowded Scottrade Center, Panic! At the Disco, frontman Brendon Urie paused for a few seconds to think.
"I panicked! for 13 years, and it amazes me, "he said.
As well, not only for the passing of time, but also for the resurgent commercial fortunes of the group. His most recent album, "Death of a Bachelor" of 2016, was Panic's debut album! to climb to No. 1 and it also won a nomination for Best Rock Album at this year's Grammy Awards.
No one can say that Uriah did not work hard for this level of success. He is indeed Panic's only creative force! these days, supported by a group of touring musicians. His concert at Scottrade went at a breakneck pace, bringing together nearly two dozen songs into a 90-minute set that was so entertaining it seemed much shorter.
The show contained material from "Death of a Bachelor" including the opening show "Don't Threaten Me with a Good Time" – this is a central riff borrowed from the B-52's "Rock Lobster" – more the hymn "Golden Days" and the "Hallelujah" on the horn.
The expansive sounds of these songs go way beyond the high-energy punk-pop of the band's 2005 breakthrough, "A Fever You Can't Sweat Out," but Uriah has revisited this album with a medley of "The Only. Difference Between Martyrdom and Suicide Is Media Coverage "," Camisado "and" But it's better if you do it ".