Pink brings aerial acrobatics and more to sold-out show at Scottrade Center | The mixer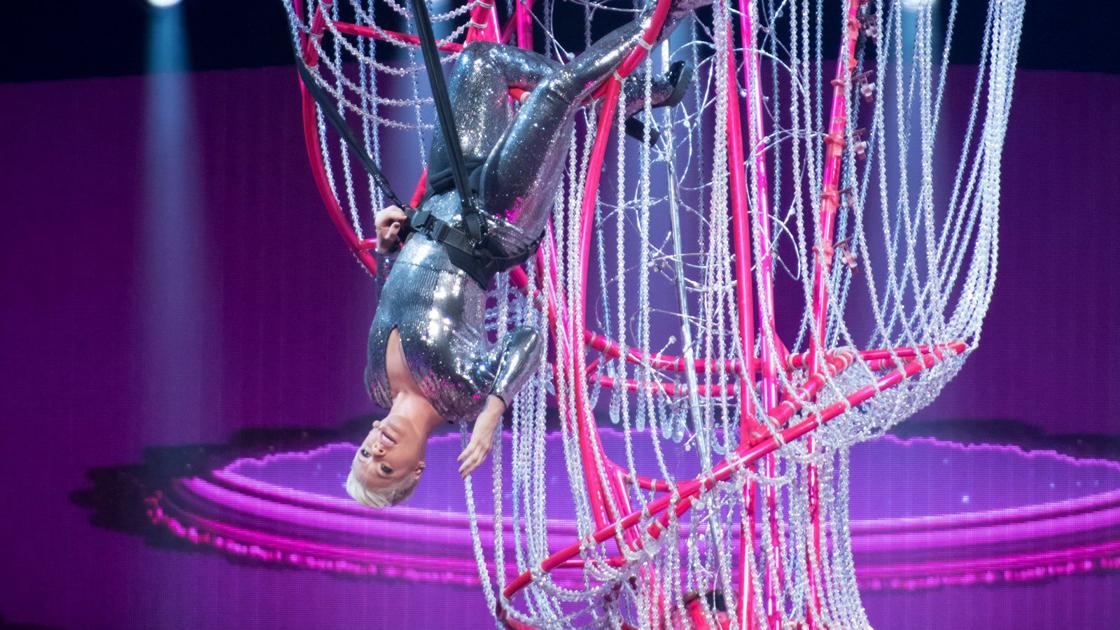 If Pink hadn't flown, flipped, sailed, turned, or bungee jumping through the air, this just wouldn't be a Pink gig.
And there were plenty of them on Wednesday night at his sold-out show at the Scottrade Center, as part of his "Beautiful Trauma World Tour". It was the biggest concert of the year so far.
From the obvious opening number, "Get the Party Started," where she rocked over her in a garish chandelier fixture, to her zipper above the audience during "So What," Pink did played only intermittently on his two real feet.
She's not giving up her signature air performance style anytime soon.
But while Pink may be one of pop music's greatest stunt queens, she is an accomplished singer, performer, and showman.
His nearly two-hour concert was the colorful spectacle one would expect, full of tenacious vocals, flashy sets (including the humorously gruesome Revengeland), costume after costume, a 10-member dance troupe and a digital screen. so crisp it looked 3 -RE.
The uplifting singer, who like Lorde earlier this month at the Chaifetz Arena defines pop on her own terms, started the show on an all-pink stage featuring meandering pink floor lamps. The sets were constantly changing to fit the songs.
"Well, so far so interesting. I can tell tonight is going to be fun, "she said after laying down on a moving treadmill that sprawled out into the crowd for" Just Like a Pill ".