Questrade feeds Canadians in need this holiday season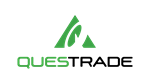 TORONTO, Dec. 15 2017 (GLOBE NEWSWIRE) — questrade President and CEO Edward Kholodenko donated the equivalent of 150,000 meals to Food Banks Canada on behalf of all Questrade customers and employees in the spirit of the holidays to help families in need across the country. Mr. Kholodenko and Mimi Lowi-Young, Executive Director, Food Banks Canada, help sort through donations at a local food bank.
"Questrade has been a wonderful partner of Food Banks Canada over the past two years, helping to provide the equivalent of more than 400,000 meals to hungry Canadians since our partnership began," said Ms. Lowi- Young.
This donation follows an earlier donation of 150,000 meals made in July to mark Canada Day and the 150and birthday. As a proudly Canadian company with a long-standing commitment to philanthropy, Questrade chooses to embody its home country's greatest value: "caring for each other". In support of this initiative, Questrade is also encouraging Canadians to join in by donating to their local food bank at www.foodbankscanada.ca.
"As we recognize that food security is a year-round issue for many, and as we close the 150and our country's celebratory year, we feel the need to draw attention again to the fact that many need our help to meet their basic daily needs," Mr. Kholodenko explained. "We strongly believe in supporting our fellow citizens, neighbors and friends and continuing our mission to improve the lives of Canadians. We are honored to support the more than 850,000 individuals and families who turn to a food bank each month – a third of whom are children in our community – both during this giving season and, more importantly, throughout of the year.
About Food Banks Canada
Food Banks Canada supports a unique network of over 3,000 food-related organizations in every province and territory that helps over 800,000 Canadians each month. Together, our network shares more than 200 million pounds of essential, safe and quality food every year, delivers social programs that help foster self-sufficiency, and advocates for policy change that will help create a Canada where no one 'is hungry. For more information, visit www.foodbankscanada.ca. Follow Food Banks Canada on Facebook.com/FoodBanksCanada and Twitter @FoodBanksCanada.
About Questrade
Questrade (www.questrade.com) is the fastest growing online brokerage company in Canada. It is transforming the Canadian financial services industry by leveraging technology to reduce fees and providing a viable alternative to traditional financial investment options, allowing Canadians to keep more of their money. As a leader and innovator in fintech, Questrade is a trusted ally advocating for consumers, focused on enhancing value. With 18 years of tough status quo as Canada's fastest growing online brokerage, over $6 billion in assets and over 30,000 accounts opened each year, Questrade and its companies offer products and services financial: securities, foreign currency investments and online wealth management. Questrade has been named one of Canada's Best Managed Companies for six consecutive years. For more information, visit www.questrade.com or follow us on Facebook and Twitter @Questrade.
For more information, visuals, or to arrange an interview with Questrade President and CEO, Edward Kholodenko, or a Food Banks Canada representative, please contact Susan Willemsen, Ruth Colapinto or Briana LeGoiax of The Siren Group Inc. .
Tel: 416-461-5270. Email: [email protected], [email protected] or [email protected] Visit www.thesirengroup.com and connect on Twitter or Instagram @TheSirenGroup.
A photo accompanying this announcement is available at http://www.globenewswire.com/NewsRoom/AttachmentNg/4f46e049-5139-4c71-82ae-1c4627e0b2ef