Questrade Fees and Terms Explained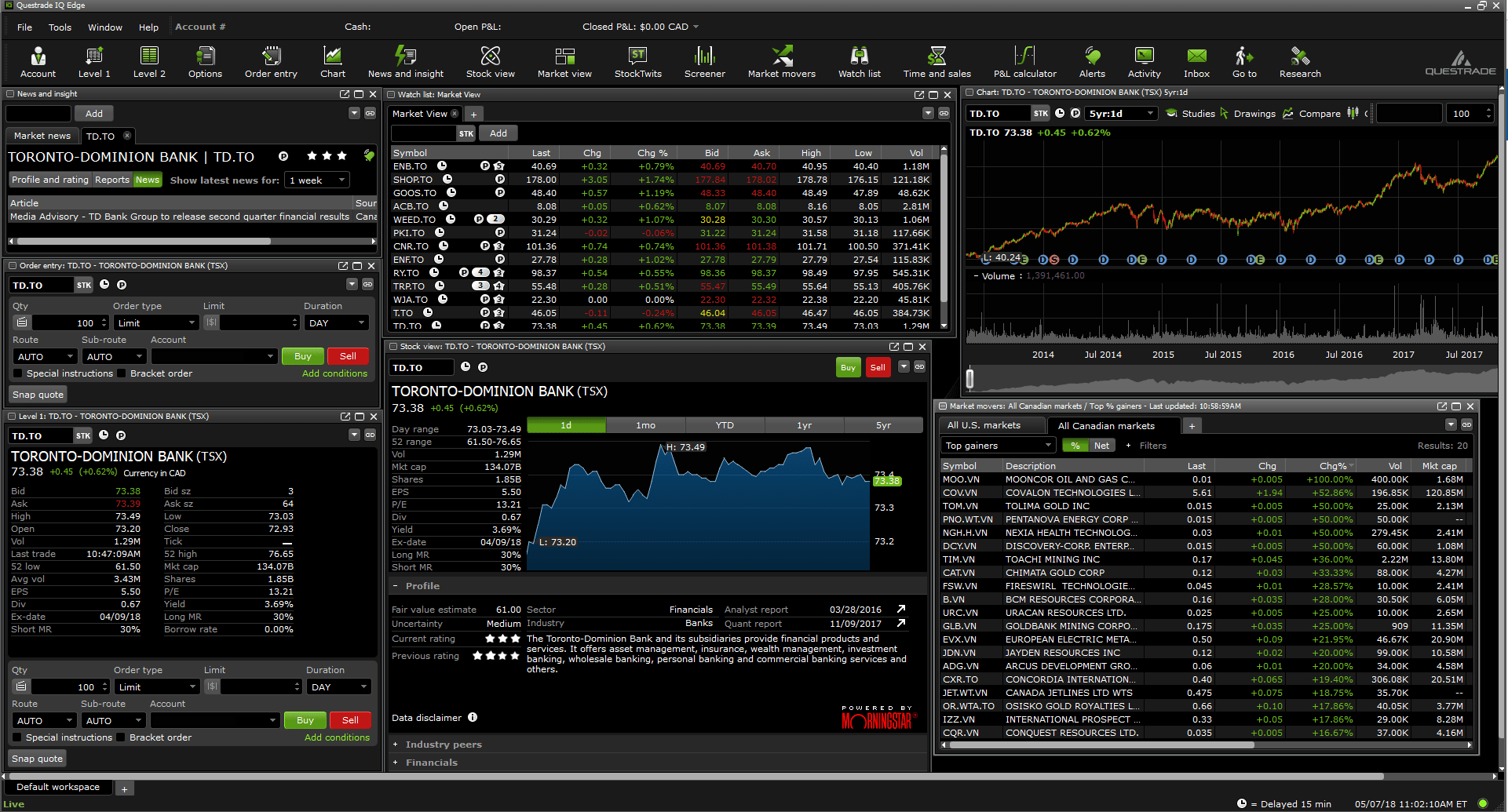 Questrade, a Canadian broker that has already been in the market for more than 20 years, is generally described as a reliable and trustworthy financial service, but especially for Canadians. In this article, we will explain why your citizenship is important and answer several other broker questions that we frequently come across online.
What is Questrade?
Questrade is a Canadian broker that is part of the larger Questrade group, which also includes an investment service that helps people save money for education or retirement. It has been in the market for over 20 years and it has a reputation for being a reliable and user-friendly service for investors and traders. However, Questrade is primarily focused on Canadians: users from any other country have a very limited choice of accounts and are charged higher fees.
What are trading instruments?
When it comes to trading instruments, Questrade is remarkably versatile. There are more than a hundred currency pairs, a variety of CFDs and EFTs, and many other instruments on different exchanges: TSX, NASDAQ, NYSE, etc. The broker gives you access to the stock markets of 18 countries, so every trader will be able to find something he would like. However, there is almost no useful educational material on the site, so you will have to learn trading elsewhere.
How competitive are broker fees?
Questrade is known for having very low fees, both trading and non-trading. Tax-Free Savings Accounts don't have to pay monthly fees of up to $50 at other brokers. There are also no fees for setting up an account, and Questrade fees for trading operations range between $4.95 and $9.95, which is a really good offer. There are absolutely no hidden commissions for things you don't need.
What are the basic trading conditions?
The broker allows you to implement a wide variety of trading strategies, and you can use technical and fundamental analysis methods to earn. The broker even gives you several useful tools to monitor the markets and follow current economic news. The minimum deposit is only $1 and the leverage is limited to 1:20. And if you're not sure you want to choose Questrade as your broker, there's a demo account to test out the conditions.