Reality Settles For GameStop – $ 200 Is Too High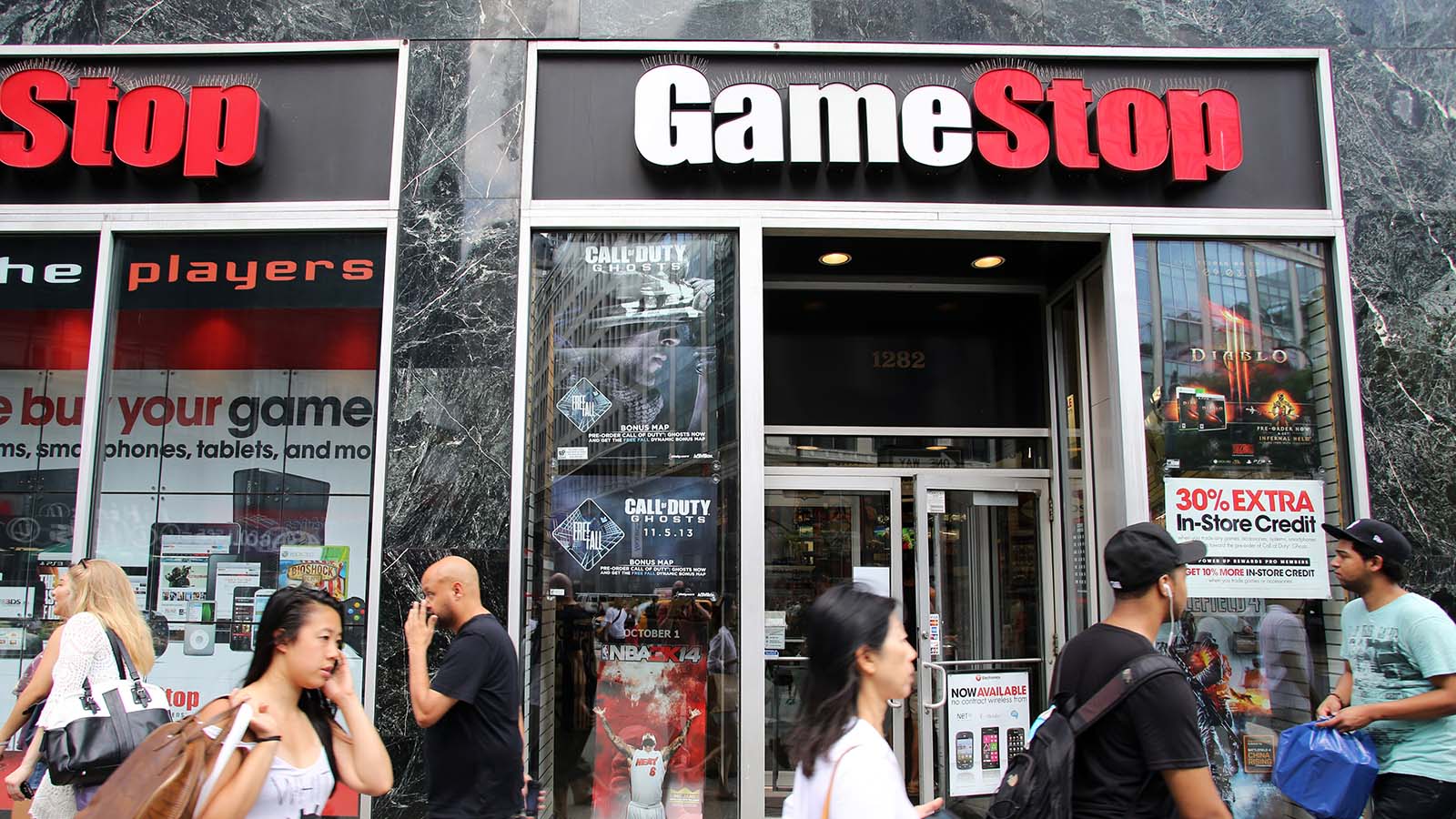 It seems that GameStop (NYSE:GME) stocks are finally coming back to earth. Its recent earnings report contained a fair amount of positive news, but the GME share price continues to decline.
There are multiple catalysts for the movement, but it's best to sum up the downward momentum as a dose of reality. Traditional financial market influencers have a stronger impact on GME stocks than those on internet message boards.
GME share: earnings were solid
GameStop investors had reason to rejoice when earnings were released on June 9 – that is, if they think the company can pivot their business in this digital age. Analyst Baird Colin Sebastian believes the company's adaptation strategy has still not been fleshed out and lacks substantial detail.
Nevertheless, there was cause for optimism on the basis of the first quarter results. Sales for the first quarter of 2021 were up 25.1% from a year ago to $ 1.277 billion.
Although GameStop continued to operate at a loss according to several metrics, it stopped some of the bleeding. It reported an operating loss of $ 40.8 million and a net loss of $ 66.8 million in the first quarter. Both of these numbers were much higher last year. GameStop's operating loss was $ 108 million, and it recorded a net loss of $ 165.7 million a year ago.
However, it is now evident that interest in GME stocks has little to do with fundamentally improving its business. The narrative is a lot more about owning stocks at all costs and collective control of the markets by the little guy.
Reality is reality
The truth is that despite the influence of Reddit r / WallStreetBets, at some point, Wall Street and financial regulators will regain control of the GME share price.
Wall Street isn't exactly bullish on GME stocks. Wedbush analyst Michael Pachter gives GameStop stocks a $ 50 target price, while Jefferies' Stephanie Wissink gives her a high price of $ 175.
Overall, the average target price of GME shares is $ 65. This price is nowhere near its current price of $ 214, indicating where Wall Street thinks the stocks are heading.
Redditors are happy to oppose Wall Street analysts and their traditional methods of valuing stocks. Wall Street has no express authority over the stock markets, after all. But the US Securities and Exchange Commission (SEC) certainly does, and that means GME stock is sure to cool off in response to recent news.
SEC Sniffing Around and GME Stock Dilution
A recent Barron the article says it clearly: Gary Gensler and the SEC are looking for meme stocks and cryptocurrency. The SEC review focuses on the practice of payment for order flow, clearly involving high-frequency platforms like Robin Hood.
The system is supposed to benefit customers by avoiding trade commissions and therefore reducing the overall cost of transactions. However, the SEC says Robinhood users would have been better off in a trading commission system.
The looming SEC threat will weigh on GME stocks and other stocks even in the future. But another factor can bring stocks back to earth: stock issuance and dilution. GameStop plans to issue an additional five million shares at market prices. Pachter believes the shares will sell for about $ 200, which would net GameStop $ 1 billion.
Maybe Redditors finally understand that dilution is a real thing. Perhaps they have learned that if they collectively hold on at all costs, they will end up losing. In fact, if they hold it indefinitely, GameStop will likely issue more overvalued stocks and then rake in the proceeds of its pivot to digitization. No matter what the future holds for the company, at some point investors in GME shares will have to face reality.
Thomas Yeung is an expert when it comes to finding opportunities for rapid growth on Reddit. He recommended Dogecoin before it skyrocketed over 8,000%, Ripple before it soared over 480%, and Cardano before it skyrocketed 460%. Now, in a new report, he's naming 17 of his favorite Reddit penny stocks. Claim your FREE COPY here!
At the time of publication, Alex Sirois had (neither directly nor indirectly) positions in the securities mentioned in this article. The opinions expressed in this article are those of the author, submitted to InvestorPlace.com Publication guidelines.
Alex Sirois is an independent contributor to InvestorPlace whose personal equity investing style focuses on long-term, buy and hold stock selections that create wealth. Having worked in multiple industries, from ecommerce to translation to education and using his MBA from George Washington University, he brings a diverse set of skills through which he filters his writing.