Robinhood Crypto COO Christine Brown Just Made a Reddit AMA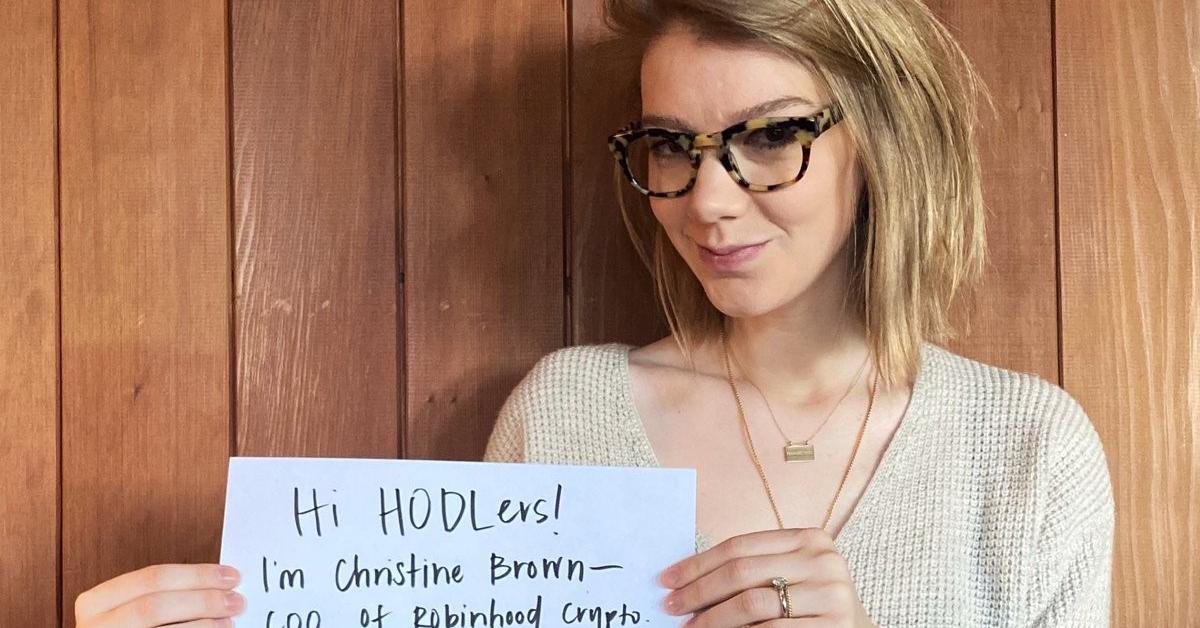 Robinhood has become one of the most popular trading platforms among young investors. Over the past few years, its reputation has grown steadily, but its recent issue with GameStop (GME), where trading was halted, ended up souring a lot of opinions on the platform. Robinhood Crypto COO Christine Brown recently appeared on Reddit to do an Ask Me Anything (AMA) session.
Can Robinhood handle the cryptos in demand?
One question that arose concerned Robinhood's ability to handle sudden spikes in demand for certain cryptocurrencies. On April 15, Robinhood halted trading in Dogecoin due to demand. Brown responded by saying that at the height of that spike in volume, one of Robinhood's cryptocurrency trading systems failed, causing the rest of the platform to crash. Although the delay only took a few hours to resolve, from start to finish, Brown said they are working on fixing the issue going forward.
While this is certainly not good news for crypto traders, it is not entirely uncommon. Other smaller platforms have had to suspend their services due to a sudden surge in demand. As crypto continues to grow in popularity, whether for good or more speculative reasons, these types of occasional downtime should be expected from most platforms.
The article continues under advertisement
Unresolved issues with Robinhood
While Brown answered a lot of questions, understandably there was one issue she didn't quite address. Several users have asked why investors should be convinced that Robinhood will not suddenly stop trading cryptocurrency or experience liquidity issues due to high demand. The question is directly related to what happened with GameStop earlier this year. Many people felt that Robinhood had halted trading so that hedge fund clients would silently sell their positions first.
Despite the fact that several people have asked this question, it was left unanswered by Brown. Robinhood touted itself as an investment platform for 'the little guy'. However, this incident with GME ended up damaging that reputation a lot. For Robinhood skeptics, the fact that this question went unanswered confirmed their reservations about the platform.
The article continues under the advertisement
For the most part, Reddit users didn't seem impressed with the few responses they got. More than anything, there was this feeling that the AMA was a marketing stunt rather than a serious attempt to answer the serious questions and concerns people had about Robinhood.