Robinhood Crypto fined $30 million by regulators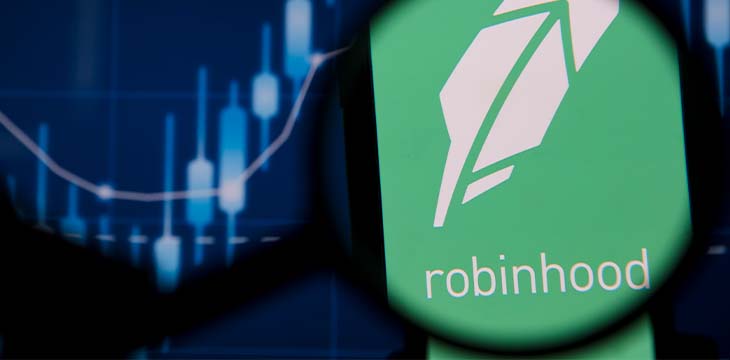 Robinhood Crypto, the digital currency trading arm of Robinhood Markets (NASDAQ: HOOD), has reached a settlement with the New York Department of Financial Services (NYDFS) for $30 million for alleged violations of anti-money laundering regulations. money and cybersecurity.
"As its business grew, Robinhood Crypto failed to invest the appropriate resources and attention to develop and maintain a culture of compliance – a failure that resulted in significant violations of the Department's compliance regulations. anti-money laundering and cyber security," said NYDFS Superintendent Adrienne Harris.
"All virtual currency companies licensed in New York State are subject to the same anti-money laundering, consumer protection and cybersecurity regulations as traditional financial services companies. DFS will continue to investigate and take action when a licensee violates the law or Department regulations, which are critical to protecting consumers and keeping institutions safe and sound," she added.
The NYDFS says Robinhood violated virtual currency regulations, money transmitter regulations, transaction monitoring regulations, and the Department's cybersecurity regulations. The company violated those regulations because it had an insufficient number of employees meeting customer protection requirements and overseeing compliance issues, according to the department.
Exceed expectations
Robinhood first announced they were under investigation by NYDFS when it was made public in July 2021, the filing did not investigate further, but it did mention that regulators of New York believed that there were "certain gaps in [Robinhood's] policies and procedures regarding risk assessment, the lack of an adequate incident response and business continuity plan, and gaps in the security of our application development.
At the time, Robinhood thought it would cost $10 million to settle with the NYDFS, but several weeks later they updated that estimate and released a statement saying:
"[Robinhood Crypto] and the [New York Department of Financial Services] reached an agreement in principle regarding these allegations, subject to final documentation, in respect of which, inter alia, [Robinhood Crypto] expects to pay a $30 million fine and hire a monitor.
In addition to the $30 million fine, NYDFS is requiring Robinhood to hire an independent consultant to assess RHC's compliance with Department regulations and Robinhood's remediation efforts regarding identified deficiencies and violations.
Watch the BSV Global Blockchain Convention Dubai 2022 Day 1 here:
Watch the BSV Global Blockchain Convention Dubai 2022 Day 2 here:
Watch the BSV Global Blockchain Convention Dubai 2022 Day 3 here:
New to Bitcoin? Discover CoinGeek bitcoin for beginners section, the ultimate resource guide to learn more about Bitcoin – as originally envisioned by Satoshi Nakamoto – and blockchain.