Singapore court rules Bithumb acquisition case in favor of exchange founder: report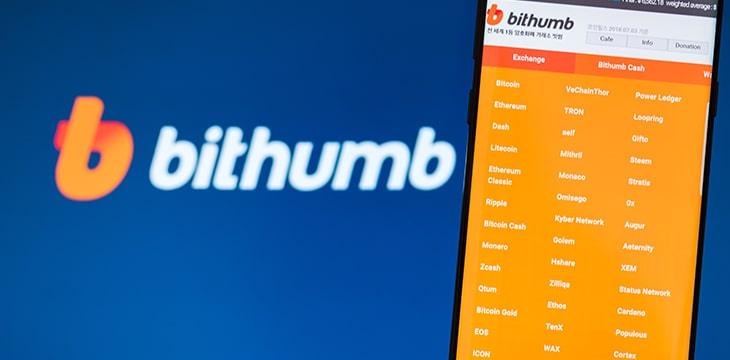 A Singapore court has issued a landmark decision in the ongoing dispute between Lee Jeong-hoon, founder and former chairman of Bithumb, a South Korea-based digital asset exchange, and Kim Byung-kun, chairman of BK Medical Group .
According to a report by local news outlet Business Korea, the Singapore court ruled that Kim must return the proceeds from the sale of Bithumb (BXA) coin – the native tokens of the exchange – to Lee.
The dispute began in 2018 after the two sides set up a joint venture – BTHMB – in Singapore to buy a 50.1% controlling stake in Bithumb Holdings for around KRW 400 billion ($293.7 million). The deal fell through after Kim defaulted on his obligation, making only two payments totaling KRW 120 million (~USD 88,117).
Following this, Kim accused Lee of defrauding him of the deal in a South Korean court. He claimed that Lee refused to help list the BXA token on Bithumb to raise funds for the acquisition.
Conversely, in 2019, Lee and BTHMB filed a civil suit in Singapore alleging Kim had engaged in the sale of BXA tokens without his consent, demanding that the proceeds be returned to him. It is on this civil action that the Singapore court ruled after three years of deliberation.
According to a related report from Aju Economy, another local news outlet, Lee's legal team presented the Singapore court's decision as evidence in the ongoing lawsuit in South Korea. In Singapore, a trial in a criminal case involving Kim's embezzlement and breach of trust is still ongoing.
Bithumb continued to operate normally
The lawsuit isn't the only controversy Bithumb has been linked to. Over the years, the exchange has suffered several hacks, including a $20 million exploit in 2019. The exchange has also faced several regulatory investigations and lawsuits for suspected investment fraud.
Just this week, a court ruled on one of the lawsuits, which has been dragging on since 2017, according to a Newsis report. In its decision, Bithumb was asked to pay damages to a group of 190 investors who suffered losses due to an outage suffered by the exchange.
Despite the background of the legal battle, Bithumb continued to conduct its operations. Along with exchanges like Upbit, Coinone, and Korbit, Bithumb continued to dominate the South Korean digital asset market. In July, CNBC reported that FTX was in talks to buy Bithumb.
Watch: BSV Global Blockchain Convention panel, Tokenizing Assets & Securities on Blockchain
New to Bitcoin? Discover CoinGeek bitcoin for beginners section, the ultimate resource guide to learn more about Bitcoin – as originally envisioned by Satoshi Nakamoto – and blockchain.