Straight from Broadway, Cameron Adams Comes Home to Celebrate Republic Theater's 50th Anniversary | Visit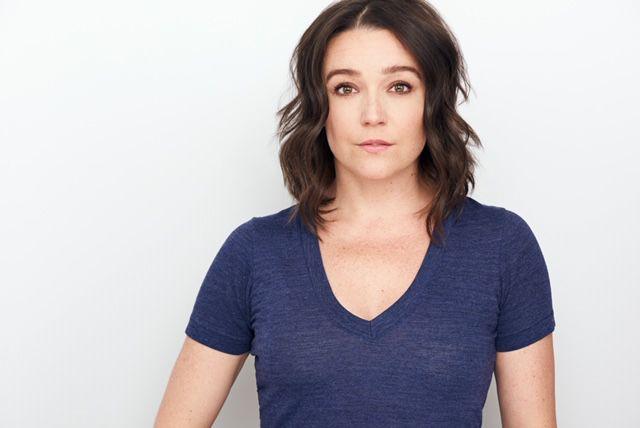 For the first time in 20 years, Cameron Adams is performing in Myrtle Beach.
Originally from Grand Strand, Adams has been performing in New York City since the age of 16. Her stage credits include 12 Broadway shows, ranging from "Hairspray" to "Hello, Dolly!"
The dancer / singer / actress is back home for a one-night performance at Conway's Theater of the Republic in honor of the organization's 50th anniversary.
TOR executive director Tim McGhee reached out to Adams a few months ago to see if she would be interested in putting on a show as part of the theater's landmark year.
"I knew I had this free time before my next job and wanted to be part of the 50th anniversary celebration," Adams said. "Tim has put together a great group of performers, with pieces rooted in musical theater and Broadway."
The show, titled "Cameron Adams: Direct From Broadway," premieres August 31 at 7:30 p.m. at the Theater of the Republic.
"This is the first time that I've come back and performed in Myrtle Beach since I moved to New York," Adams said.
Tickets are available online at www.theatreoftherepublic.com, by phone at 843-488-0821 or in person at the box office (331 Main Street in downtown Conway).
Adams will be joined by veteran TOR actors including Bradlee Alan Gorrera, Robert Wallace, Chad Bagwell and McGhee.
The show will feature song, dance, and a question-and-answer segment with Adams, sharing stories from his career.
Adams will also be giving a Musical Theater Dance Master Class on September 4 at 6 p.m. for dancers 16 and over.
"I love to teach and now I teach a lot in New York with a two-year conservatory of musical theater program and a few other programs," she says. "I have so many great little Broadway show combinations that I've made."
The class will include a warm-up, learning a combination from a show Adams performed in, and a talk back.
Registration for the master class is $ 45 and is available online at www.theatreoftherepublic.com.
Theater of the Republic holds a special place in the hearts of the Adams family, as Cameron's mother Sandra worked for many years as TOR's resident choreographer.
"This theater was obviously there when I was a kid, but it wasn't like it is today," Adams said. "Tim came here right after moving to New York. He really turned out [TOR] into something special. I am so proud that Myrtle Beach has a theater of this quality. I wish I had had more when I was younger.
Watching his mother make a second career as a choreographer for TOR gave Adams great joy.
"I loved seeing her in this role," she said. "It brought her so much happiness and challenged her as an artist."
Adams grew up performing and singing at First Presbyterian Church in Myrtle Beach, under the guidance and mentorship of Brown Bradley.
"I am so grateful for him and for this experience," she said.
Adams grew up doing a lot of dancing, traveling to bigger cities for classes, which provided dancers with scholarship and audition opportunities.
Through Joe Lanteri, founder of the New York City Dance Alliance, Adams was invited to audition for a Broadway cover of "The Music Man."
"He was approached by a casting director who was looking for kids of different ages for this show," Adams said. "I was 16 at the time, a junior in high school. I didn't have a picture in my head. I didn't have an agent.
Adams and her mother traveled to New York City for the audition, saw shows, and went shopping during their stay. She later received a callback and then found out that she had been cast for the show.
"My parents and I had a serious conversation about whether I wanted to do this or not," Adams said. "Of course I wanted to go!"
At 17, she moved to town with her mother and began rehearsals for the show.
"My mom really sacrificed herself and moved with me to New York for 10 months. She often came and went to Myrtle Beach to see my dad. I finished high school by correspondence with Myrtle Beach High School.
After the performer turned 18, Adam's mother returned to Myrtle Beach and Adams moved into a small apartment "with trundle beds" with a roommate.
January will mark 20 years of life and work in New York for Adams. She closed "My Fair Lady" in July, her 12th Broadway show.
"It's not an easy business, but I can do what I've loved and worked for all my life," Adams said. "It was an incredible trip."